Unbeatable SEO Solutions
At WPTechs we take fundamental SEO theory and apply our renowned business ethics to give you an audit of real value. What makes a great seo audit? Results. Unlike other companies we don't sell reports, we sell results driven by experience and expertise. When you get a recap from us it doesn't include a huge list of things you should fix, it includes a detailed account of everything we fixed.
Our Advantage
| SEO Audit Feature | WPTechs | Other SEO's |
| --- | --- | --- |
| Detailed scans and reports | | |
| Issues FIXED | | |
| Onsite + Offsite | | |
| Support + advice | | |
| Follow up audit | | |
| Pro Plugin Licenses | | |
| Discount Available? | | |
| Guarantee* | | |
| Deposit Required | | |
| Price | $500-$1000 | $2000-$3000 |
Real Results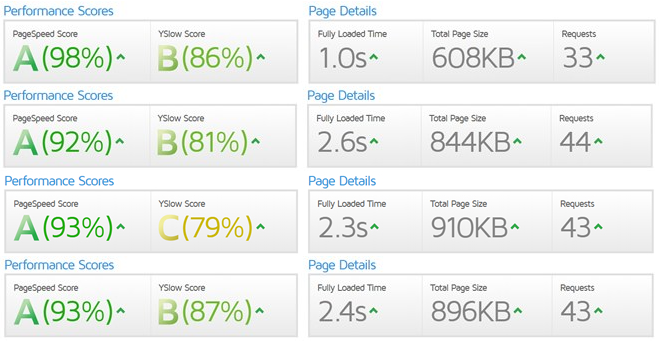 Technical Optimization (TechOpt)
From the very foundation of HTTPS setup to a meticulous plugin audit, we streamline every aspect of your site to ensure optimum speed, security, and functionality. The Technical Optimization refines each corner of your site for unyielding performance. With this comprehensive optimization, your website will not just be "good enough," it will be exceptional.
HTTPS: Truly natural conversion, we don't use a plugin and if you do we'll get rid of it.
Backups & Security: Verification that your site is protected with the latest industry standards for backups, we'll also check for minimum security requirements for firewall/antivirus.
Cache Optimization: Running multiple cache plugins or unsupported plugins? We'll fix your cache config to run optimally on your specific hosting environment (WP Rocket recommended).
Image Optimization: Speed and mobile friendliness is critical, we'll optimize your entire library of images and setup automatic optimization for future uploads.
Database Optimization: DB entries will slow your site, we manually audit each table and fix offending plugins from generating useless data, we'll also setup automatic monthly database maintenance.
Crawl Errors and complete Search Console checkup + fixes.
Script Audit: Years of copy/pasting scripts into your theme and plugins will leave your site in a state of disarray, we'll identify damaging or broken scripts.
Fonts: Still forcing visitors to download fonts from Google? We'll download+convert+install your external fonts into your theme to cut down on external middlemen and increase efficiency.
Plugin Audit: Conflicting, broken, virus infected, unused and misconfigured plugins are dragging your site down, we'll go through each one and clean up your installation.
Additional Optimizations: Our experienced eyes will check every corner of your site looking for every opportunity, we don't settle for "good enough".
Now Includes Core Web Vitals
At the forefront of our modern TechOpt is a dedicated focus on enhancing your site's Core Web Vitals – the essential metrics that Google uses to gauge user experience on your website. We'll optimize loading performance, visual stability, and interactivity to meet Google's stringent benchmarks, effectively boosting your site's SEO ranking. This includes optimizing the Largest Contentful Paint (LCP) to ensure quick loading times, and fine-tuning Cumulative Layout Shift (CLS) to provide a visually stable page layout. Check out our GPSI scan for proof of our capability: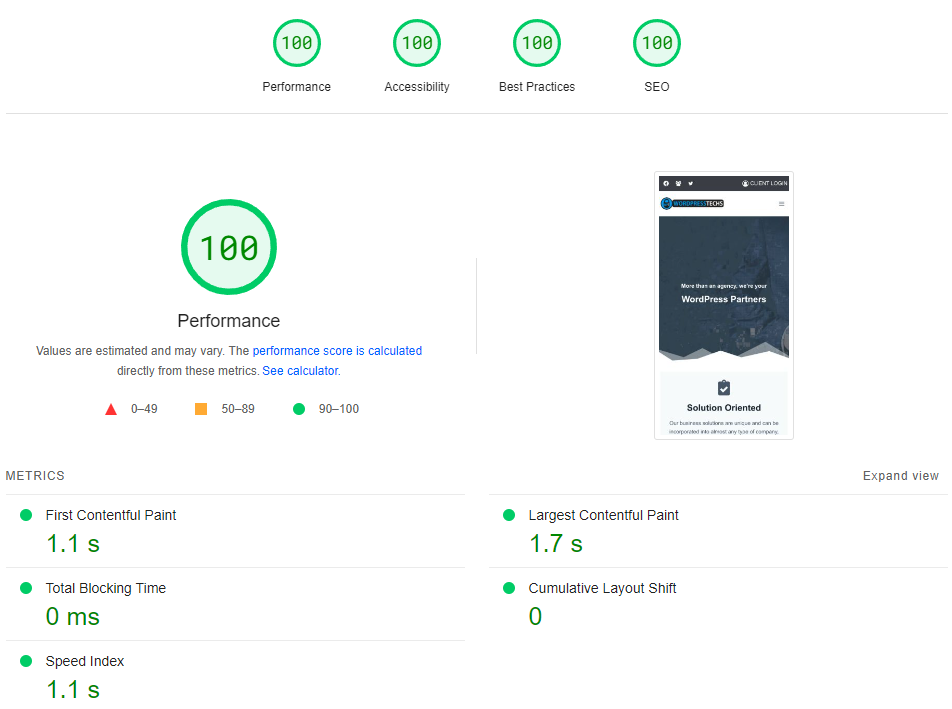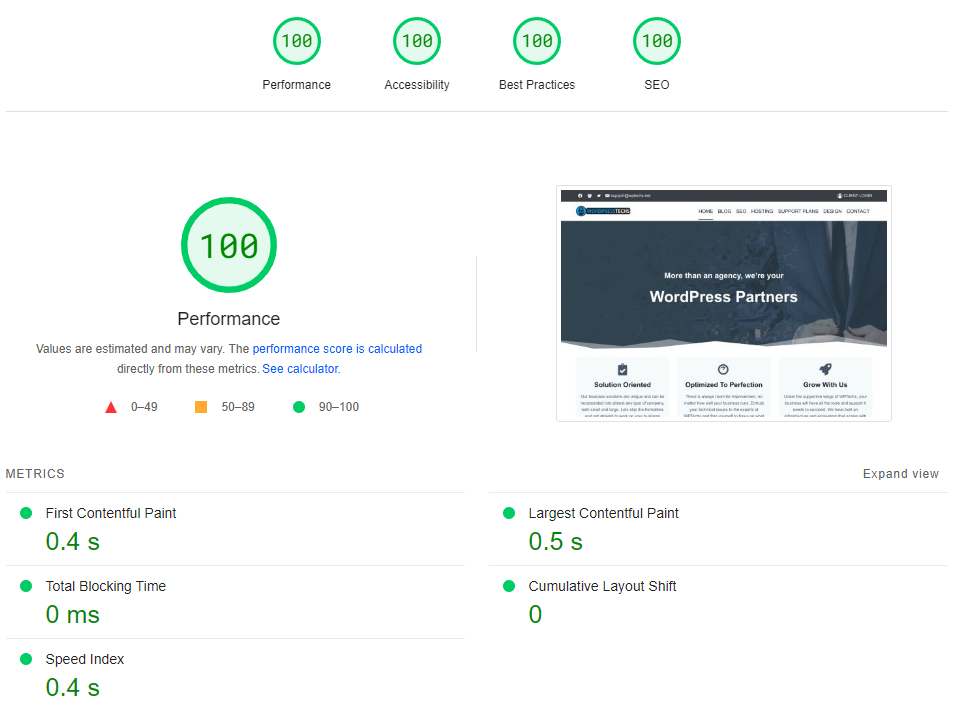 Traffic Source Strategy
A well-optimized site is merely the beginning. To truly thrive, you must understand and leverage your traffic sources efficiently. Our Traffic Source Strategy (TSS) examines your current and past three years of analytics to carve out strategies that boost traffic from every angle – search engines, social media, direct and referral avenues, and email campaigns. Delve deep into a TSS analysis to unearth easily resolved issues and optimize features for an overall improved traffic inflow.
Search Engine (organic)
Following industry best practices and fundamental seo theory we'll audit your top urls to find and fix opportunities for image meta, proper header tags, optimized title/description meta, keyword density, link management and other key onpage optimization metrics.
Top 20 urls on-page optimization.
Sitemap cleanup.
Search Console errors FIXED.
Direct + Referral
We'll find opportunities to improve the User Experience, from fixing the mobile friendliness of your theme (limited to 2 hours) to identifying root causes of poor backlink profiles.
Mobile/Desktop theme optimized.
Backlink profile analysis.
Social
Learn how your hard earned Social traffic can be better utilized for higher click through rates. From proper Open Graph meta to strategically placed share buttons, we check every corner of your installation to make sure you're compliant with standard social platforms and aren't missing out on any opportunities.
Social Rocket Pro Included ($29/year value)
Instagram Feed Pro Included ($39/year value)
Email
From strategic optin placement to integrated design with your brand, we'll ensure each element of your newsletter/email system is not just working but performing. Our in-depth analysis and experienced eye will find the perfect combination of missing features to unlock increased conversions and increased traffic.
Email strategy assessment + FIXES.
Optin audit with Bloom or Convertpro license included ($89/year value)
TECHNICAL OPTIMIZATION
$500
Fix everything, supercharge your site for performance + improve bounce!
TRAFFIC SOURCE STRATEGY
$500
Unlock the mysteries of your analytics to drive new traffic to your site!
IMPORTANT NOTICES
Audit Window Limitations
Due to scheduling availability we only offer fixes/support/work on each report up to 60 days after they're emailed to you.
Discount Alert
Check your social groups and friends, discount is available when referred by a WPTechs client! We give discounts to new clients when old clients refer them, that way you know we're not buying referrals, it's genuine!
Schedule Availability
We're usually booked 1-2 months out, be sure to reserve a spot ASAP.